Whilst Lilith is still suspended from school she is forced to help around the house with Mary Sue, little does she know Mary Sue is noticing an unusual change in Lilith's size and suspects her secret pregnancy. Meanwhile, Kaylynn has had enough of Daniel and Mary Sue and forces him to make an ultimatum between the two of them, he chooses his true love, Mary Sue.

Season: 1 Episode: 7
Overall Episode Number: 7
First Aired: Jan 2, 2012
Featuring: Mary Sue Pleasant, Lilith Pleasant, Daniel Pleasant
Guest Starring: Kaylynn Langerak
Director: Jordan Spittle
Assistant Director: Jack Spittle
Writers: Jordan Spittle, Jack Spittle
Music: I'm Not Gonna Teach Your Boyfriend How To Dance With You by Black Kids, Take It All by Adele
Previous Episode: The Proposal Next Episode: Lilith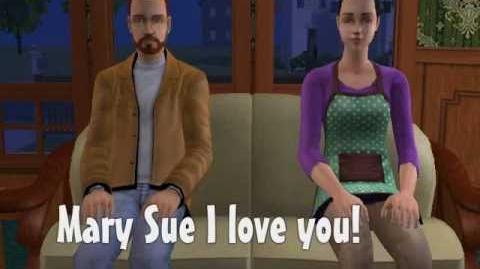 Ad blocker interference detected!
Wikia is a free-to-use site that makes money from advertising. We have a modified experience for viewers using ad blockers

Wikia is not accessible if you've made further modifications. Remove the custom ad blocker rule(s) and the page will load as expected.